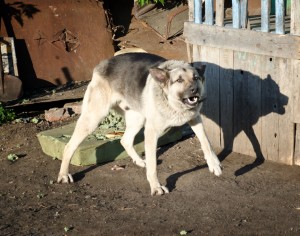 Many people are injured as a result of animal attacks or dog bites every year. Frequently these injuries require extensive medical treatment and result in significant scarring and disfigurement.
It is important to work with an experienced attorney to understand your rights and pursue damages.
As soon as practical after a dog bite incident you should:
Get medical treatment
Obtain the pet owners name and address
Obtain the dog's registration information
Take the name, phone number, and address of any potential witnesses.
Any person who owns a pet is responsible for injuries caused by said animal. The only defense for the owner of a dog is that the injured party was trespassing or tormenting the animal involved.
Sometimes the biggest obstacle to compensating the injured party is either identifying the dog involved or establishing insurance coverage. Evidence with regard to these integral aspects of the case can rapidly disappear. Therefore, whether the injured person is you or a household member, try to obtain as much information as possible at the scene of the incident. Of course, consulting with an experienced attorney as soon as possible would be highly advisable.
Usually the police or the animal control agency will respond to dog bite cases. If a dog has a history of attacks, the injured party has a right to petition government authorities to remove the animal by any means possible. In extreme cases the owner of the dog may be liable for punitive damages. In all personal injury cases the injured party is entitled to compensatory damages. In cases involving reckless conduct the court can award punitive damages in addition to the damages awarded for the harm suffered.
The Fallow Law Firm and Attorney William Fallon personally are committed to helping you take action against negligent pet owners.