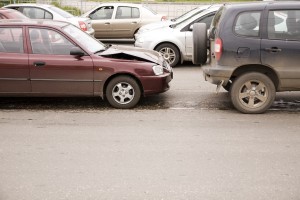 It is common knowledge that insurance companies do not work for the best interests of an injured person. Often insurance adjusters will attempt to settle a claim before the true extent of the injury is known. They will also attempt to obtain critical information from an injured party by way of a recorded statement. It is important to retain the services of a competent Attorney in order to avoid these pitfalls.
To handle Auto accidents in Massachusetts an Attorney must have a thorough knowledge of the laws and regulations. In addition to questions relative to liability, auto accidents involve issues relative to:
Personal Injury Protection Benefits
Uninsured and Underinsured coverage
Medical Payments coverage
Optional Bodily Injury coverage
Personal Injury protection benefits are mandatory in the state of Massachusetts. These are the so-called no fault benefits. The insurance company will pay for medical expenses and 75% of your gross lost wages if they are related to an automobile accident up to a total of $8,000.00. These benefits are available regardless of who is a fault in an auto accident. This coverage applies to each person who is occupying the automobile involved in the accident or a pedestrian who is struck by an automobile (i.e. each person is entitled to $8,000.00 in benefits.)
PIP benefits are mandatory in Massachusetts; however, an individual can take a PIP deductible for himself and his family. In fact you are able to take an $8,000.00 deductible and thereby have no PIP coverage available for yourself or your family. You may save a few dollars on your insurance premium but this is an unwise course of action. If you are involved in an accident, you will be subject to PIP off-set rules even though you have no coverage. Thus you will receive far less than you deserve in a settlement or court judgment. Beware of insurance companies utilizing this marketing strategy.
There are many other facets to PIP coverage in Massachusetts, which may come into play in a particular case.
The coverage rules relative to uninsured/underinsured benefits, Med-Pay benefits and Optional bodily injury coverage also encompass a wide variety of applications.
Attorney William Fallon has had 30 years of experience on both sides of the issues involved in car accident cases. Our law firm will pursue your personal injury claim and fight back against any effort insurance adjusters may make to try to limit your recovery.